BLACKMAGIC CAMERA UPDATE 1.8 FOR ALL BLACKMAGIC CAMERAS: FEATURES NEW CODE BASE, UPDATED INTERFACE, AND RAW SUPPORT FOR PRODUCTION CAMERA 4K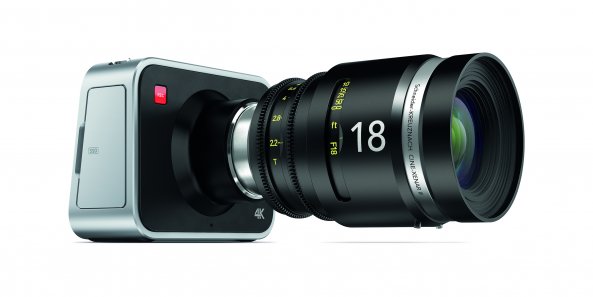 Blackmagic Camera Update 1.8 for all Blackmagic Cameras: features new code base, updated interface, and RAW support for Production Camera 4K
The new Blackmagic Camera Update 1.8 software features a completely new code base for all Blackmagic digital film cameras and adds compressed RAW DNG support for the Blackmagic Production Camera 4K model.
VIEW ARTICLE >>
DRAMA SERIES, LIFE OF HERS, FILMED ON BLACKMAGIC PRODUCTION CAMERA 4K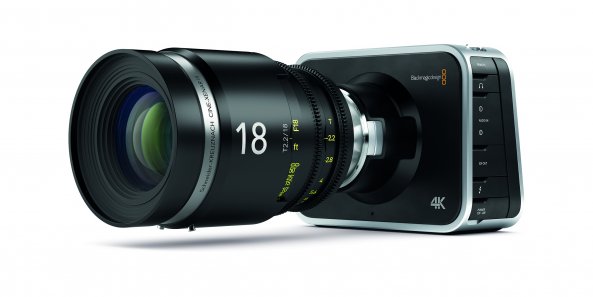 Drama Series, Life of Hers, Filmed on Blackmagic Production Camera 4K
Blackmagic Design has announced that Cardy Films has shot Life of Hers on the Blackmagic Production Camera 4K. Written by Samantha Chioma, directed by Olan Collardy and Ola Masha, the brand new micro-budget drama series explores the lives of four women living in London as part of the African diaspora.
VIEW ARTICLE >>
PANASONIC INTRODUCES AG-AC90A AVCCAM HD CAMCORDER: FEATURING RECORDING MODES FOR SPORTS ANALYSIS & CLOUD APPLICATIONS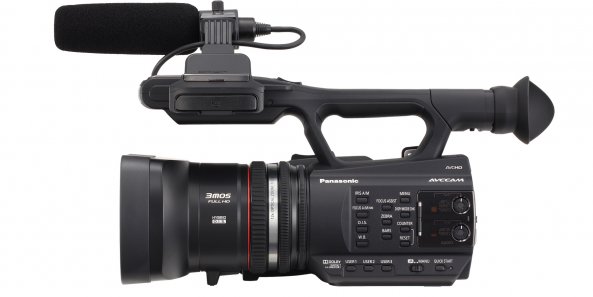 PANASONIC INTRODUCES AG-AC90A AVCCAM HD CAMCORDER: FEATURING RECORDING MODES FOR SPORTS ANALYSIS & CLOUD APPLICATIONS
Panasonic has announced a new professional AVCCAM® HD handheld camcorder, the AG-AC90A, with significant improvements over its predecessor, the AG-AC90. Advances include two new recording options -- a PM mode (1280x720, 8Mbps) supporting sports analysis applications and a CS mode (720x480, 3.5Mbps) for cloud service utilization.
VIEW ARTICLE >>
IMPRESSIONS OF LIGHTWORKS ON THE MAC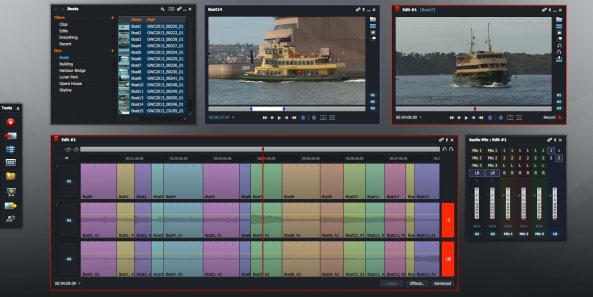 Impressions of Lightworks on the Mac
The long-anticipated Lightworks for Mac has now been released as a public Beta. Anyone can download this to test the application and then decide if you want to sign up for the paid version, at £4.99 per month or £49.99 per year, or you can use the free version with more limited codec support. You can also buy the software for £179.99 and therefore avoid paying on-going monthly or yearly charges.
VIEW ARTICLE >>
MOVIESLATE: THE EDITOR'S FRIEND BY MATT DAVIS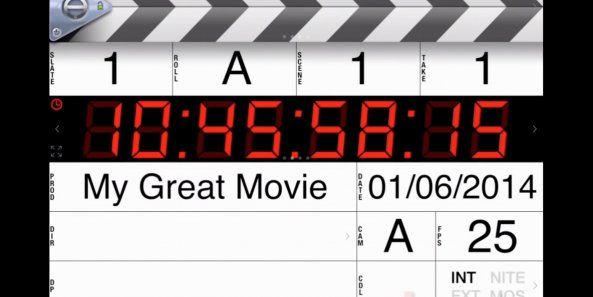 MovieSlate: the editor's friend by Matt Davis
Producer/Director Matt Davis takes a look at MovieSlate - a handy little app. that lets you create a Slate on-location using an iPad or iPhone. This can be a lifesaver in the edit suite when syncing up multiple cameras, and also can be very handy for many other reasons.
VIEW ARTICLE >>
MEDWAY QUEEN: FILMED WITH THE PANASONIC LUMIX DMC-G6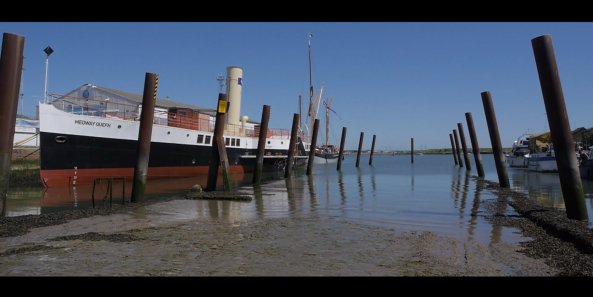 Medway Queen: filmed with the Panasonic Lumix DMC-G6
Filmmaker David Doré, of Silk Purse Films, puts the Panasonic G6 to the test. This camera which sells for £399.00 including VAT it represents truly staggering value for money. Two filming modes are available: AVCHD and MP4. Maximum resolution, frame-rate and bit-rate is 1920 x 1080 50P at 28 Mbps.
VIEW ARTICLE >>
HAGUE TABLE DOLLY D9: SUPPORTS UP TO 20KG WEIGHT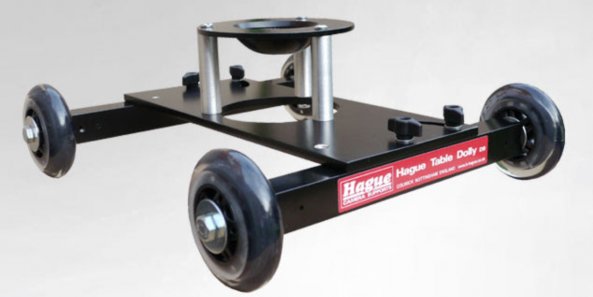 Hague Table Dolly D9: supports up to 20kg weight
Hague Camera Supports has produced an affordable table dolly, capable of carrying loads up to 20KG and able to do both straight and curved tracking shots.
VIEW ARTICLE >>
LIGHTWORKS NOW AVAILABLE FOR MAC PUBLIC BETA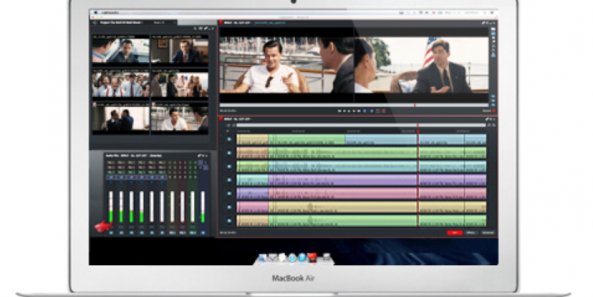 Lightworks now available for Mac Public Beta
Available to the public for the first time on Mac platform, the Lightworks for Mac represents version 12 of the tri-platform editor, boasting incredible new features such as the content manager, an innovative way to manage media, edits and bins.
VIEW ARTICLE >>
Content Publisher Rick Young Ltd