HELP THE LA CREATIVE PRO USER GROUP UPGRADE THEIR PROJECTOR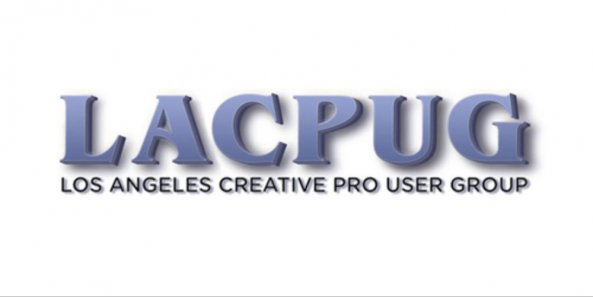 Help The LA Creative Pro User Group upgrade their Projector
The LA Creative Pro User Group, formerly know as LAFCPUG, has been instrumental in driving the digital video scene forward. Established in June 2000, this was one of the first of the Final Cut Pro User Groups - and has since evolved to cover all areas of production and all editing systems. Help the LA Creative Pro User Group replace their 10 year old projector with a modern 2K projector which will be used at all their meetings.
VIEW ARTICLE >>
BLACKMAGIC DESIGN RELEASES FREE AND PAID FOR VERSIONS OF FUSION 7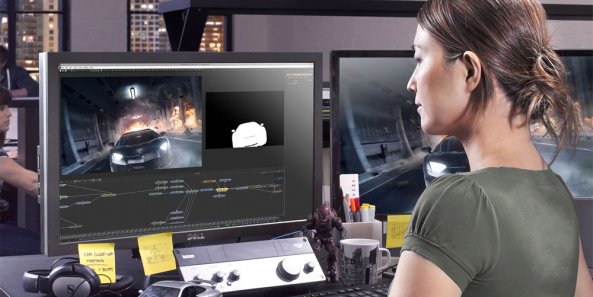 Blackmagic Design releases free and paid for versions of Fusion 7
Blackmagic Design have announced that Fusion 7, the worlds most advanced visual effects and motion graphics software, is now available completely free of charge, with a paid for version, Fusion 7 Studio, available for £635.
VIEW ARTICLE >>
SONNET ANNOUNCES THUNDERBOLT PRO P2 MEMORY CARD READER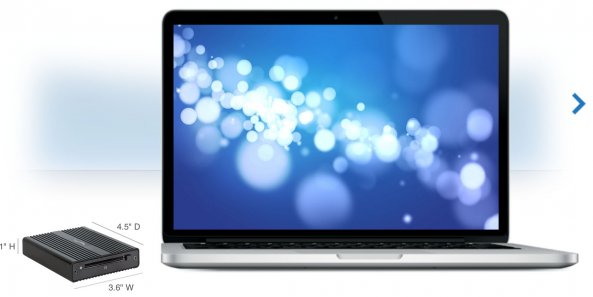 Sonnet Announces Thunderbolt Pro P2 Memory Card Reader
Thunderbolt Pro P2 Memory Card Reader Designed for Ingesting Panasonic P2 HD, P2 VariCam® Camcorder Video and Metadata
VIEW ARTICLE >>
TELESTREAM WIRECAST 6.0 NOW AVAILABLE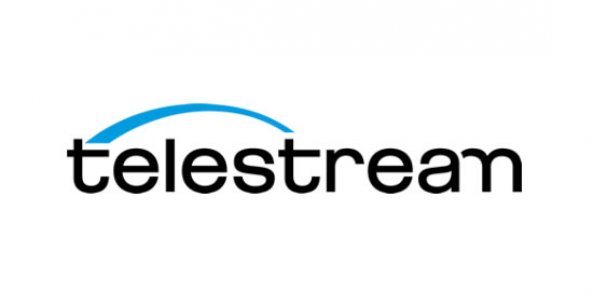 Telestream Wirecast 6.0 Now Available
Tele stream®has announced the immediate availability of Wirecast 6.0, the latest version of its popular live streaming software. Wirecast is the industry's only cross-platform, all-in-one live streaming production software that enables capture, live production and encoding of live streams for broadcast to multiple servers and platforms simultaneously.
VIEW ARTICLE >>
DIGITAL FILM TOOLS RELEASES COMPOSITE SUITE PRO 2.0 AND ZMATTE 4.0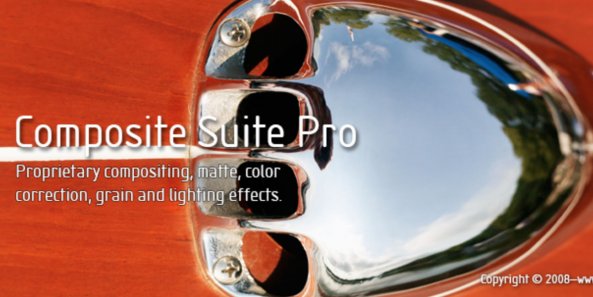 Digital Film Tools Releases Composite Suite Pro 2.0 and zMatte 4.0
Digital Film Tools, developer of visual effects software, today announced that its Composite Suite Pro v2.0 and zMatte v4.0 plug-ins now support the OFX plug-in format. The Foundrys Nuke visual effects software and Sony Vegas editing systems are qualified hosts.
VIEW ARTICLE >>
DIGITAL ANARCHY RELEASES FREE PLUGIN, FLICKER FREAK, FOR ADDING HORROR-ESQE FLICKER TO VIDEO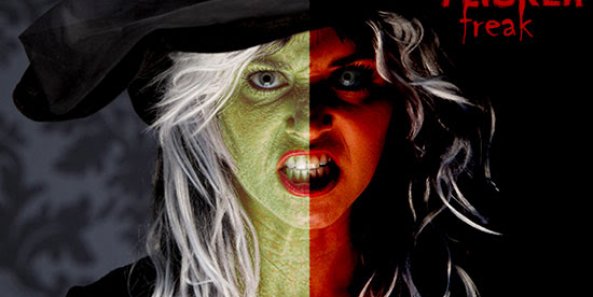 Digital Anarchy Releases Free Plugin, Flicker Freak, for Adding Horror-esqe Flicker to video
Digital Anarchy have released Flicker Freak, a free filter for adding flicker to video. It's difficult to make it as a serial killer these days if the lights are always on. Flicker Freak makes it possible to make lights malfunction without being an electrician. The lights appear to flicker on and off, creating an effect commonly seen in horror movies.
VIEW ARTICLE >>
INCREDIBLE GOPRO DRONE FOOTAGE OF ERUPTING VOLCANO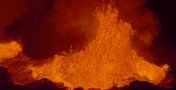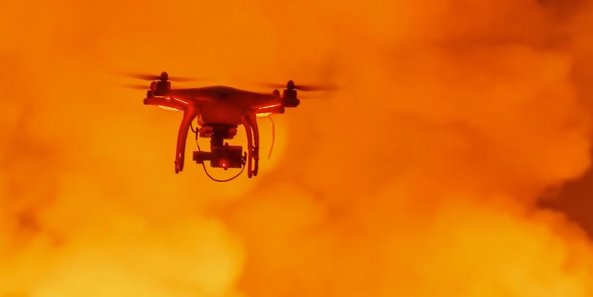 Incredible GoPro Drone Footage of erupting volcano
Incredible footage of an erupting volcano in Iceland. Phantom 2 quadcopters are used to capture viewpoints of an exploding magma caldera too dangerous to be approached by manned aircraft.
VIEW ARTICLE >>
DREAM CHASER MEDIA: ATOMOS SAMURAI BLADE IN THE FIELD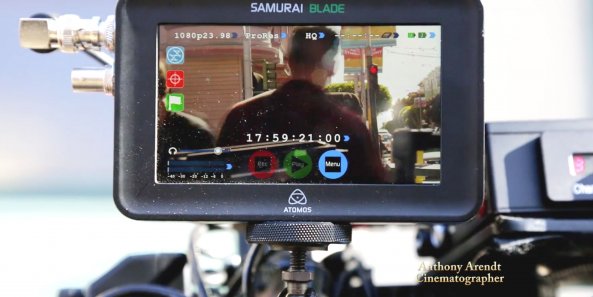 Dream Chaser Media: Atomos Samurai Blade in the field
On location on a major production, the usefulness of the Atomos Samurai Blade is shown and talked about by those who use the equipment. The crew highlights several advantages which the Blade brings to the production process: speed of turn around of footage; the fact that editors can work direct from the drives straight out of the Blade without transcoding the footage; immediate on-screen playback with ability to review footage; exceptional 10-bit 4:2:2 quality; high quality monitoring which can be relied on for exposure and color accuracy.
VIEW ARTICLE >>
Content Publisher Rick Young Ltd