PRIMECIRCLE XM MANUAL FOCUS & MANUAL APERTURE CINEMA LENSES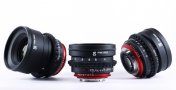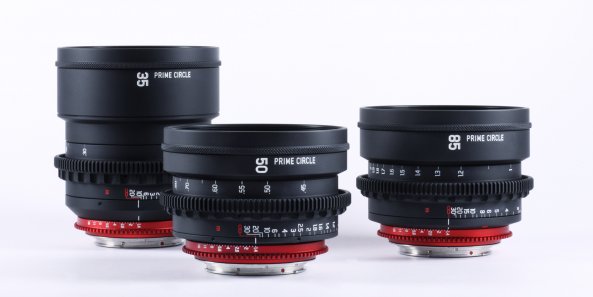 PrimeCircle XM manual focus & manual aperture cinema lenses
Nine focal lengths available: 15/2.8, 21/2.8, 25/2.0, 28/2.0, 35/1.4, 50/1.4, 85/1.4, 100 Makro/2.0, 135Apo/2.0
VIEW ARTICLE >>
MATROX ANNOUNCES WORLDS FIRST SDI CARDS WITH 12 RECONFIGURABLE INPUTS/OUTPUTS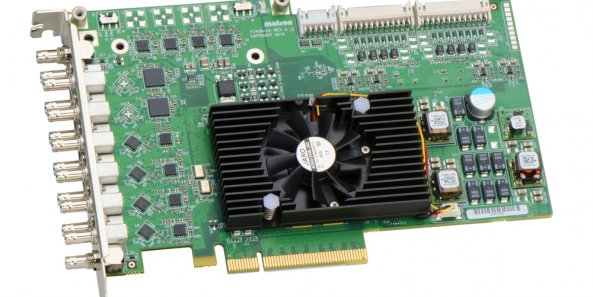 Matrox Announces Worlds First SDI Cards with 12 Reconfigurable Inputs/Outputs
"With 12 SDI channels, our new products give OEMs a unique 4K broadcast CG solution with support for live input, graphics compositing, and 4K fill and key outputs on a single card," said Alberto Cieri, senior director of sales and marketing, Matrox Video.
VIEW ARTICLE >>
SONYS HXR-MC2500E: SHOULDER MOUNTED HD & SD CAMCORDER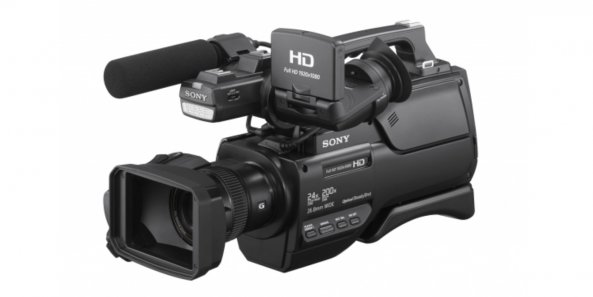 Sonys HXR-MC2500E: shoulder mounted HD & SD camcorder
Sony has announced the HXR-MC2500E, a new addition to its High Definition (HD) range of memory camcorders. The HXR-MC2500E offers an ideal balance of performance and functionality in the digital era with a wide variety of features necessary for serious videographers, all within their reach at an affordable price point.
VIEW ARTICLE >>
BLACKMAGIC DESIGN FIRMWARE UPDATE 1.9.3 NOW AVAILABLE FOR THE BLACKMAGIC CINEMA CAMERA AND POCKET CINEMA CAMERA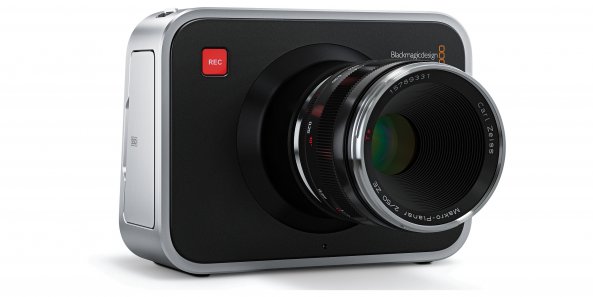 Blackmagic Design firmware update 1.9.3 now available for the Blackmagic Cinema Camera and Pocket Cinema Camera
Blackmagic Design have released the 1.9.3 adds histogram, audio meters and media time remaining indicators. This was recently made available for the 4k Production Camera, and is now available for the 3 cameras in the Blackmagic range Blackmagic Cinema Camera, Blackmagic Pocket Cinema Camera, Blackmagic Production Camera 4K.
VIEW ARTICLE >>
EDITING WITH FINAL CUT PRO X ON AN 11 INCH MACBOOK AIR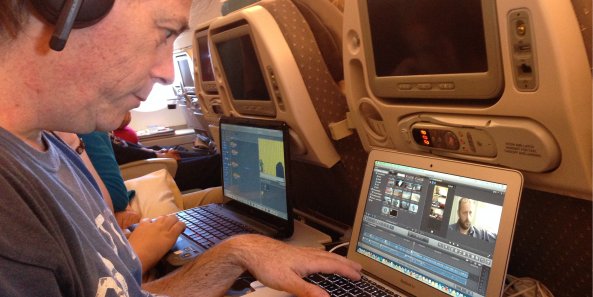 Editing with Final Cut Pro X on an 11 inch MacBook Air
You can well and truly edit on an 11 inch MacBook Air. I flew from London to Australia, with a desperate deadline hanging over my head. I managed to cut several hours of interviews down to a manageable level, working on the 11 inch MacBook Air and Final Cut Pro X. By the time I landed, some 24 hours later, I'd pretty much cleared the decks of a major piece of work. Not 100% completed, but well underway.
VIEW ARTICLE >>
STAR WARS: EPISODE VII EDITORS TO APPEAR AS GUEST SPEAKERS AT IBC SUPERMEET, AMSTERDAM, SEPTEMBER 14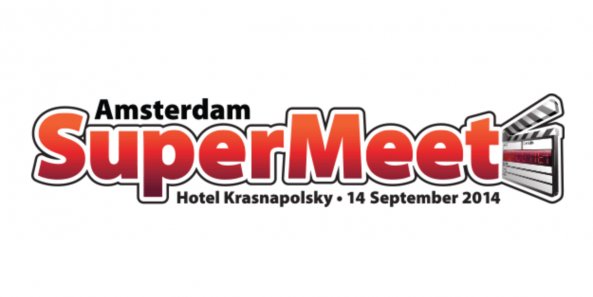 Star Wars: Episode VII Editors to appear as guest speakers at IBC SuperMeet, Amsterdam, September 14
The CPUG Network has announced the Seventh Annual Amsterdam SuperMeet, to take place Sunday, September 14, 2014 at the Hotel Krasnapolsky in the heart of Amsterdam. Film Editors, Maryann Brandon ACE and Mary Jo Markey ACE, who are currently editing STAR WARS: EPISODE VII, will be the featured guests. Tickets are on sale now and can be purchased at the SuperMeet web site.
VIEW ARTICLE >>
SONNET ANNOUNCES MODULAR RACKMOUNT ENCLOSURE FOR LATEST MAC PRO COMPUTER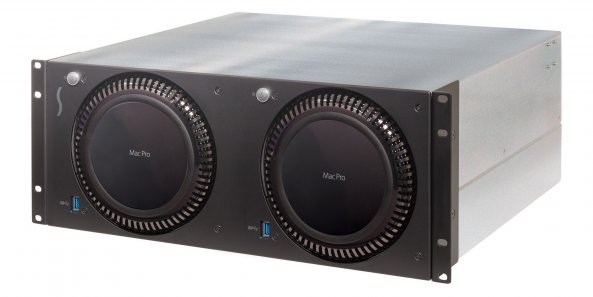 Sonnet Announces Modular Rackmount Enclosure for Latest Mac Pro computer
The RackMac Pro ships in two configurations. The first configuration is available with a single RackMac Pro Computer Mounting Module preinstalled, leaving space for an optional second Computer Mounting Module, available for purchase separately. The second configuration ships with two Computer Mounting Modules preinstalled and ready to accommodate two Mac Pro computers.
VIEW ARTICLE >>
EYEHEIGHT: BROADCAST SAFE PLUG-IN LEGALIZER FOR FINAL CUT PRO X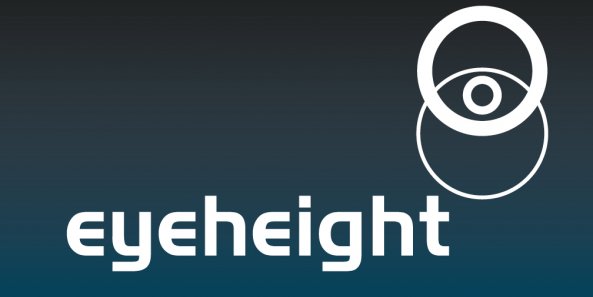 Eyeheight: Broadcast Safe plug-in legalizer for Final Cut Pro X
Scheduled for introduction at IBC2014 in September, the new BroadcastSafeFCPX is a plug-in video legalizer which works seamlessly with Apple's Final Cut Pro X editing software.
VIEW ARTICLE >>
Content Publisher Rick Young Ltd