SHOGUN INFERNO NOW SHIPPING - 4K 60P HDR FILMMAKING HAS ARRIVED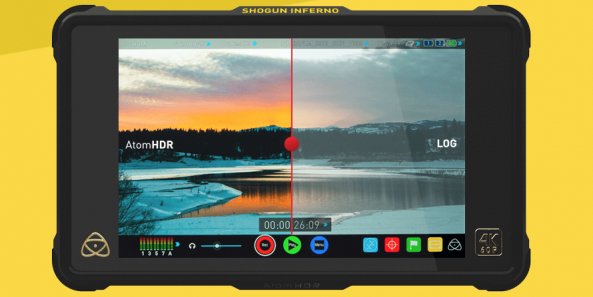 Shogun Inferno now shipping - 4K 60p HDR filmmaking has arrived
Atomos release their flagship monitor-recorder: the Shogun Inferno is now shipping with a focus on making 4K 60p HDR an affordable reality for filmmakers of all types. Beyond Raw and ProRes recording there is the ability to record 4K at 60p for Sony FS5/FS7/FS700 and 4K 30p for Canon C300MKII and C500. The Shogun Inferno enables GH4 users record 4K DCI at up to 30p directly out of the camera.
VIEW ARTICLE >>
FLAME SERIES WITH ATOMHDR FROM ATOMOS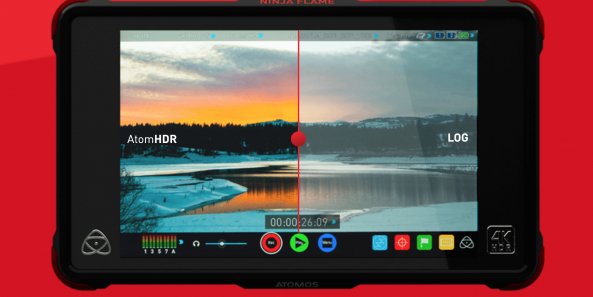 Flame series with AtomHDR from Atomos
Record high quality log on location with superb monitoring provided by the latest Atomos products. Provides professional 4K/HD ProRes/DNxHR Recording, playback and editing on location.
VIEW ARTICLE >>
ATOMOS SHOGUN STUDIO NOW SHIPPING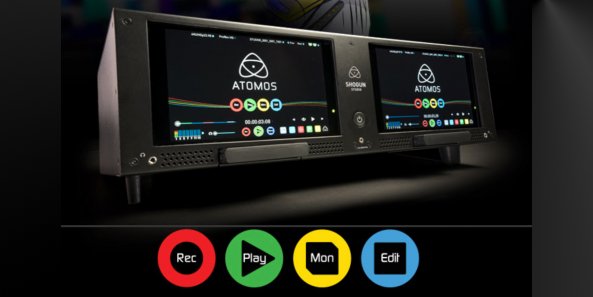 Atomos Shogun Studio now shipping
Atomos Ship Shogun Studio. This innovative dual recording system provides flexibility onsite for many recording situations, including dual recording and playback options. This rack mounted unit would be at home in any OB truck or live/post production facility.
VIEW ARTICLE >>
ATOMOS INTRODUCE NINJA ASSASSIN: AFFORDABLE LIGHT-WEIGHT, HDMI 4K RECORDER WITH 7 INCH MONITOR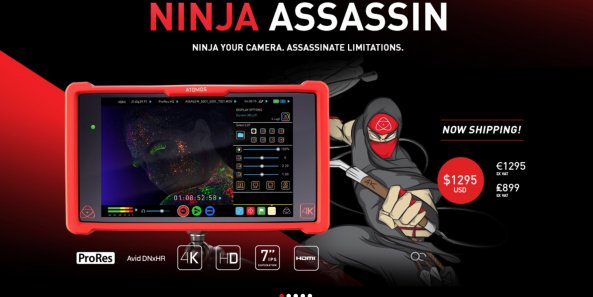 Atomos introduce Ninja Assassin: affordable light-weight, HDMI 4K recorder with 7 inch monitor
The Ninja Assassin boasts the 7 inch screen size, screen resolution, advanced recording capability and scopes of the premium Shogun model, but forgoes the 12G/6G/3G-SDI connectivity, RAW recording functionality, in-built conversion, Genlock and balanced XLR audio connections. The main benefit a 10% weight reduction to an incredible 430g and an incredible $1295 price point.
VIEW ARTICLE >>
JVC'S GY-LS300 FIRMWARE UPGRADE ADDS HISTOGRAM, LOG MODE, 4K & 2K RECORDING MODES, TRIGGER OVER SDI/HDMI WITH SHOGUN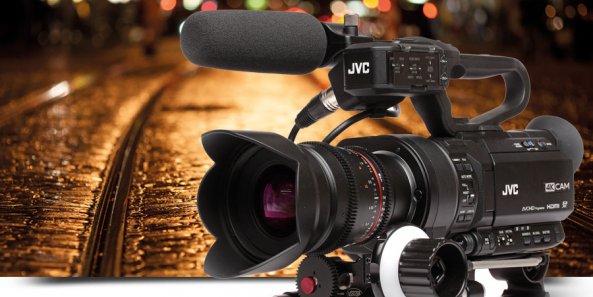 JVC's GY-LS300 firmware upgrade adds histogram, Log mode, 4K & 2K recording modes, trigger over SDI/HDMI with Shogun
JVC expands the capability of the GY-LS300 with new features available via a free firmware upgrade. The Version 2.0 firmware is a significant upgrade adding a new LOG mode, Cinema 4K and 2K recording modes, histogram and also the ability to zoom with prime lenses!
VIEW ARTICLE >>
FREE ATOMOS SHOGUN UPGRADE ADDS FS700 RAW, FS7 RAW AND MORE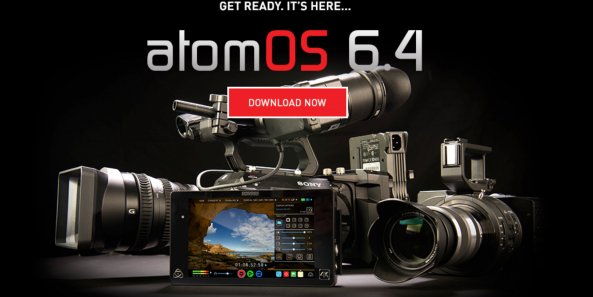 Free Atomos Shogun Upgrade Adds FS700 RAW, FS7 RAW and More
The latest free AtomOS update brings 8 new features for all Shogun users
VIEW ARTICLE >>
ATOMOS REINVENTS THE RACK WITH THE 4K/HD SHOGUN STUDIO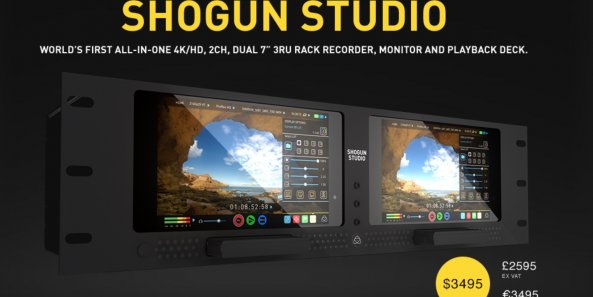 Atomos Reinvents the Rack with the 4K/HD Shogun Studio
The world's first all-in-one 4K/HD, 2ch, dual 7" 3RU rack recorder, monitor and playback deck
VIEW ARTICLE >>
ATOMOS ANNOUNCE ACTION ADD-ONS FOR SHOGUN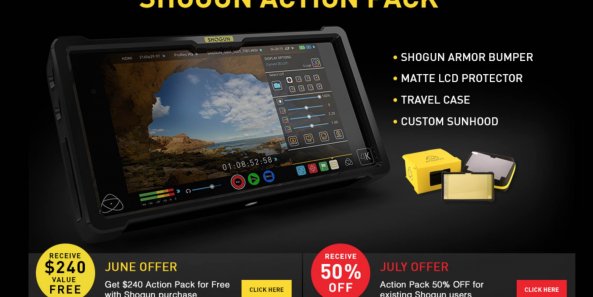 Atomos Announce Action Add-ons for Shogun
Atomos have created a range of add on accessories designed to make the popular 4K Shogun monitor recorder even more battle ready in the field. Atomos are also sweetening the deal by offering the $240 Action Pack for free to users who purchase and register the full accessory version of the Shogun during the month of June.
VIEW ARTICLE >>
Content Publisher Rick Young Ltd