DAVINCI RESOLVE 12.5.4 ADDS TOUCH BAR SUPPORT FOR MACBOOK PRO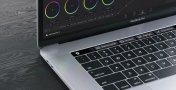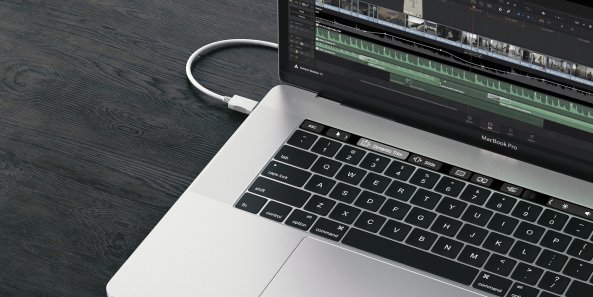 DaVinci Resolve 12.5.4 adds Touch Bar Support for MacBook Pro
Blackmagic Design has announced a new DaVinci Resolve 12.5.4 update for its professional editing and color correction software. DaVinci Resolve 12.5.4 features support for the new MacBook Pro Touch Bar, additional Rec. 2100 and 2020 support for high dynamic range workflows and more. DaVinci Resolve 12.5.4 update is available now for both DaVinci Resolve and DaVinci Resolve Studio customers, and can be downloaded free of charge from the Blackmagic Design website.
VIEW ARTICLE >>
BLOG: FINAL CUT PRO X 10.3, THE TOUCH BAR, AND THE NEW MACBOOK PROS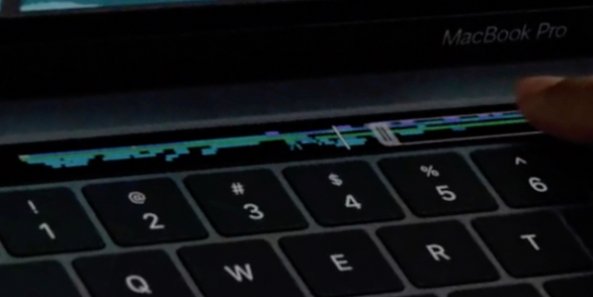 BLOG: Final Cut Pro X 10.3, the Touch Bar, and the new MacBook Pros
The entire FCPX Timeline can be displayed in the Touch Bar. With a glance to the Touch Bar, the editor has an overview of the Timeline - one can quickly jump to any specific area simply through touch. You can therefore display a zoomed, working area in the main timeline window with the overview in the Touch Bar - two representations of the same Timeline..
VIEW ARTICLE >>
APPLE UNVEILS GROUNDBREAKING NEW MACBOOK PRO: THINNEST & LIGHTEST PRO DESIGN EVER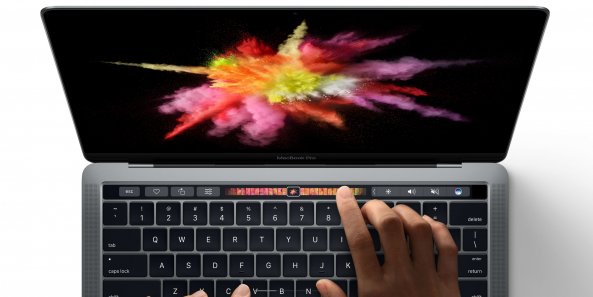 Apple Unveils Groundbreaking New MacBook Pro: Thinnest & Lightest Pro Design Ever
Apple has introduced the thinnest and lightest MacBook Pro ever, along with a breakthrough interface that replaces the traditional row of function keys with a brilliant, Retina-quality Multi-Touch display called the Touch Bar.
VIEW ARTICLE >>
FINAL CUT PRO X 10.3: MAJOR UPDATE TO APPLE'S PROFESSIONAL EDITING SOFTWARE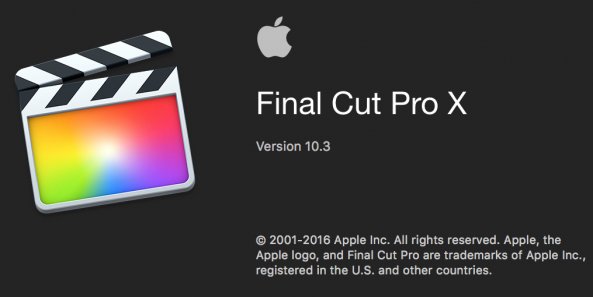 Final Cut Pro X 10.3: major update to Apple's professional editing software
Apple has introduced a significant update to its professional video editing app, Final Cut Pro X, featuring incredible new editing features for the Magnetic Timeline, support for the revolutionary Touch Bar on the new MacBook Pro and a redesigned interface with full support for wide colour workflows.
VIEW ARTICLE >>
FEATURE FILM - INSIDE THE BELLY OF A DRAGON - SHOT ON BLACKMAGIC POCKET CINEMA CAMERA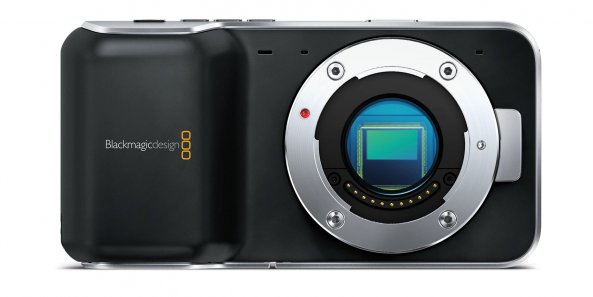 Feature Film - Inside the Belly of a Dragon - Shot on Blackmagic Pocket Cinema Camera
Blackmagic Design has announced that the Blackmagic Pocket Cinema Camera was used to shoot the feature film Inside the Belly of a Dragon, an official selection of the 2014 Cambodia International Film Festival.
VIEW ARTICLE >>
THUNDERBOLT CABLES AVAILABLE IN LENGTHS FROM .5 TO 30 METER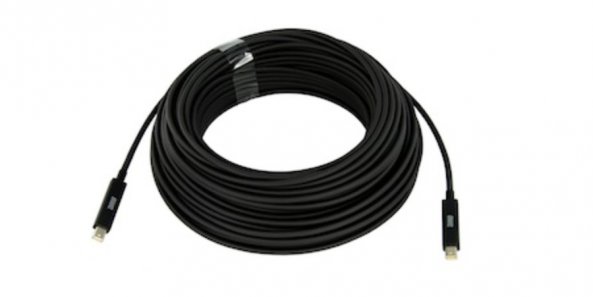 Thunderbolt cables available in lengths from .5 to 30 meter
These high performance, Thunderbolt 2 compatible cables utilize the latest Thunderbolt chipset for high-speed 10Gb/s Thunderbolt and 20Gb/s Thunderbolt 2 devices.
VIEW ARTICLE >>
WHAT'S NEW IN FINAL CUT PRO X 10.1 - OVERVIEW OF NEW FEATURES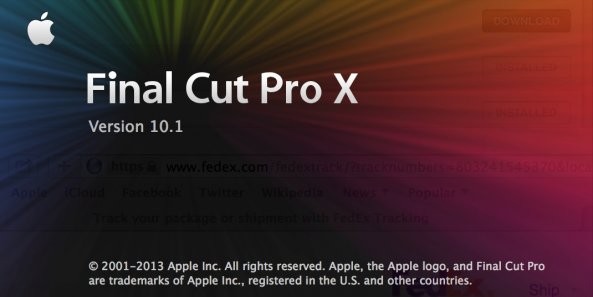 What's new in Final Cut Pro X 10.1 - overview of new features
Final Cut Pro 10.1 introduces numerous new features and enhancements. Detailed overview of the many new features added to this major upgrade of Apple's professional editing software.
VIEW ARTICLE >>
MACBOOK PRO WITH RETINA DISPLAY UPDATED WITH LATEST PROCESSORS, FASTER GRAPHICS & LONGER BATTERY LIFE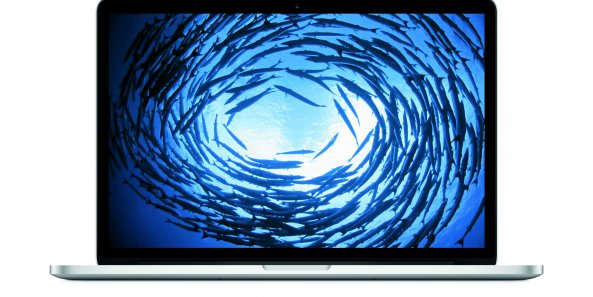 MacBook Pro with Retina Display Updated with Latest Processors, Faster Graphics & Longer Battery Life
The updated MacBook Pro with Retina display features a stunning high-resolution display, an amazing thin and light design, and the latest technology to power through the most demanding projects. Apple today also announced that both iWork and iLife are now free with the purchase of every new Mac.
VIEW ARTICLE >>
Content Publisher Rick Young Ltd