SHOGUN INFERNO NOW SHIPPING - 4K 60P HDR FILMMAKING HAS ARRIVED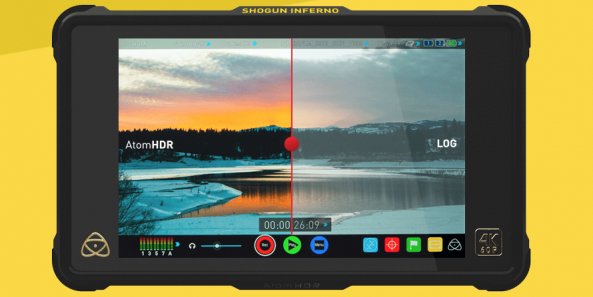 Shogun Inferno now shipping - 4K 60p HDR filmmaking has arrived
Atomos release their flagship monitor-recorder: the Shogun Inferno is now shipping with a focus on making 4K 60p HDR an affordable reality for filmmakers of all types. Beyond Raw and ProRes recording there is the ability to record 4K at 60p for Sony FS5/FS7/FS700 and 4K 30p for Canon C300MKII and C500. The Shogun Inferno enables GH4 users record 4K DCI at up to 30p directly out of the camera.
VIEW ARTICLE >>
JVC GY-LS300 & ATOMOS NINJA BLADE HD TEST (SHOT IN TOKYO BAY)
JVC GY-LS300 & Atomos Ninja Blade HD Test (Shot in Tokyo Bay)
Filmed on location in Japan, this footage was filmed between 4 and 6am with the JVC GY-300 Filmed with J-LOG, this shows just how capable this camera is. Bright colours and beautiful images provide a perfect example of the JVC-GY-LS300 in action, with a good look at the results which can be achieved.
VIEW ARTICLE >>
HOW TO CALIBRATE YOUR ATOMOS MONITOR WITH THE XRITE I1 DISPLAY PRO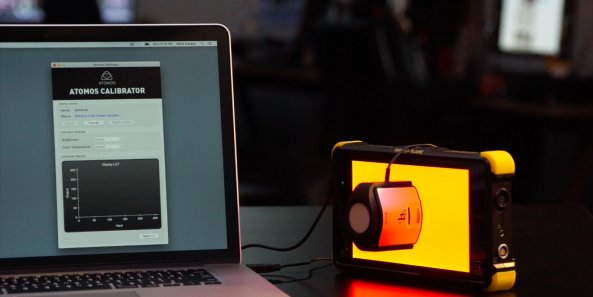 How to Calibrate your Atomos Monitor with the Xrite i1 Display Pro
This video is a guide on how to calibrate your Atomos display with the Xrite i1 Display Pro. The importance of having your monitors calibrated is outlined along with best practices and handy tips.
VIEW ARTICLE >>
AGENDA SET FOR FIFTEENTH ANNUAL LAS VEGAS SUPERMEET ON TUESDAY, APRIL 19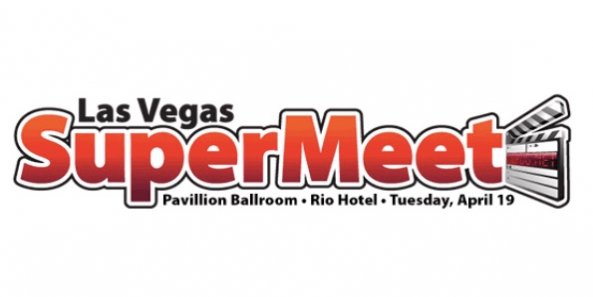 Agenda set for Fifteenth Annual Las Vegas SuperMeet on Tuesday, April 19
VR and 360 degree video to be a focus at what will be celebrated as the Fifteenth Anniversary of SuperMeets in Las Vegas.
VIEW ARTICLE >>
FLAME SERIES WITH ATOMHDR FROM ATOMOS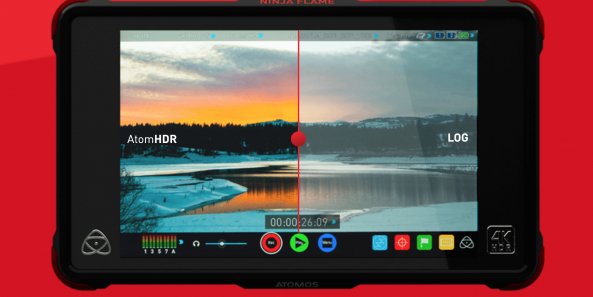 Flame series with AtomHDR from Atomos
Record high quality log on location with superb monitoring provided by the latest Atomos products. Provides professional 4K/HD ProRes/DNxHR Recording, playback and editing on location.
VIEW ARTICLE >>
ATOMOS SHOGUN STUDIO NOW SHIPPING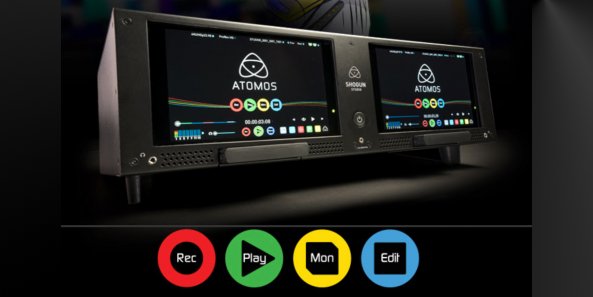 Atomos Shogun Studio now shipping
Atomos Ship Shogun Studio. This innovative dual recording system provides flexibility onsite for many recording situations, including dual recording and playback options. This rack mounted unit would be at home in any OB truck or live/post production facility.
VIEW ARTICLE >>
ATOMOS INTRODUCE NINJA ASSASSIN: AFFORDABLE LIGHT-WEIGHT, HDMI 4K RECORDER WITH 7 INCH MONITOR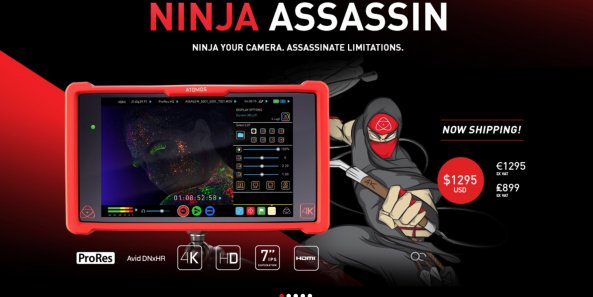 Atomos introduce Ninja Assassin: affordable light-weight, HDMI 4K recorder with 7 inch monitor
The Ninja Assassin boasts the 7 inch screen size, screen resolution, advanced recording capability and scopes of the premium Shogun model, but forgoes the 12G/6G/3G-SDI connectivity, RAW recording functionality, in-built conversion, Genlock and balanced XLR audio connections. The main benefit a 10% weight reduction to an incredible 430g and an incredible $1295 price point.
VIEW ARTICLE >>
JVC'S GY-LS300 FIRMWARE UPGRADE ADDS HISTOGRAM, LOG MODE, 4K & 2K RECORDING MODES, TRIGGER OVER SDI/HDMI WITH SHOGUN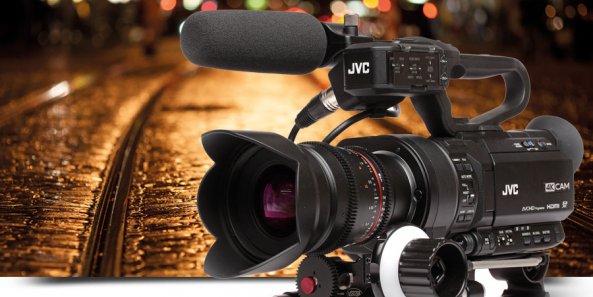 JVC's GY-LS300 firmware upgrade adds histogram, Log mode, 4K & 2K recording modes, trigger over SDI/HDMI with Shogun
JVC expands the capability of the GY-LS300 with new features available via a free firmware upgrade. The Version 2.0 firmware is a significant upgrade adding a new LOG mode, Cinema 4K and 2K recording modes, histogram and also the ability to zoom with prime lenses!
VIEW ARTICLE >>
Content Publisher Rick Young Ltd