BLACKMAGIC DESIGN ANNOUNCES URSA MINI B4 MOUNT: VIDEO REPORT FROM IBC 2015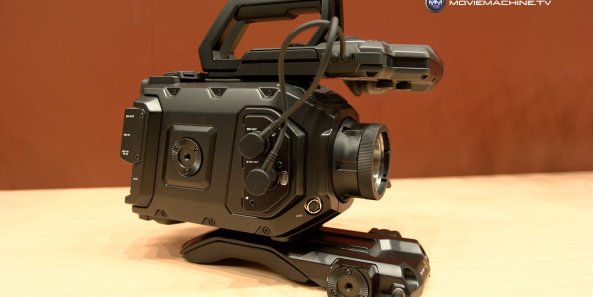 Blackmagic Design Announces URSA Mini B4 Mount: video report from IBC 2015
At IBC 2015 Blackmagic Design introduced the Blackmagic URSA Mini B4 Mount which is a B4 lens mount modification for its new Blackmagic URSA Mini PL camera that lets it use broadcast HD lenses. Since URSA Minis launch at NAB, feedback from broadcasters has been overwhelmingly positive, and now they will also be able to use their existing high definition B4 broadcast lenses with Blackmagic URSA Mini.
VIEW ARTICLE >>
DAVINCI RESOLVE 12 NOW SHIPPING: INTERVIEW WITH TIM SIDDONS, BLACKMAGIC DESIGN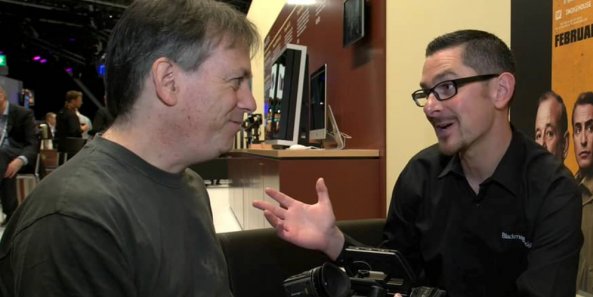 DaVinci Resolve 12 Now Shipping: interview with Tim Siddons, Blackmagic Design
Blackmagic Design has announced that the final release of DaVinci Resolve 12, its professional editing and color correction software, is now available for download from the Blackmagic Design website.
VIEW ARTICLE >>
AJA LAUNCHES FS3 4K UPCONVERTER AT IBC 2015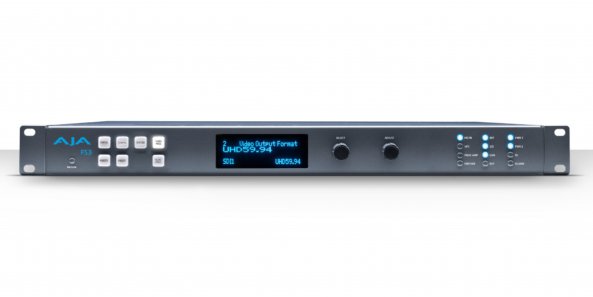 AJA Launches FS3 4K Upconverter at IBC 2015
AJA Video Systems have launched the FS3, the newest product in the company's line of FS professional frame synchronizers.
VIEW ARTICLE >>
MCDONALDS SPOT SHOT ON URSA AND EDITED AND GRADED IN DAVINCI RESOLVE 12 BY O2 FILMES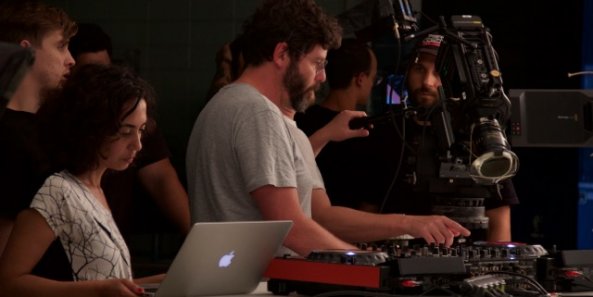 McDonalds Spot Shot on URSA and Edited and Graded in DaVinci Resolve 12 by O2 Filmes
Blackmagic Design have announced that Brazil based production and post house O2 Filmes shot a commercial airing across Brazil for McDonalds with Blackmagic URSA EF and Blackmagic Production Camera 4K. The spot was also the first project by O2 Filmes that was edited and graded entirely in DaVinci Resolve 12.
VIEW ARTICLE >>
SCHNEIDER-KREUZNACH XENON FF-PRIMES NOW IN SONY E-MOUNT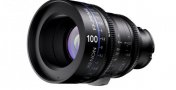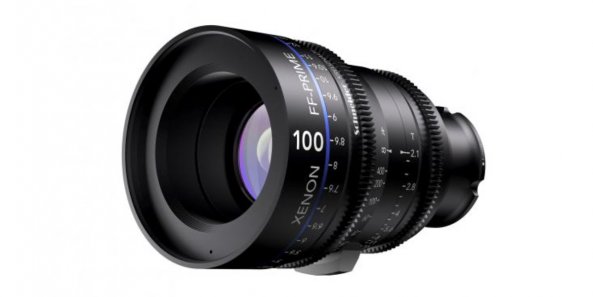 Schneider-Kreuznach Xenon FF-Primes now in Sony E-mount
Schneider-Kreuznach adds a choice of Sony E-mount to its growing line of 4K Xenon FF-Prime high-resolution digital cinematography lenses. These professional optics are currently offered in 25mm, 35mm, 50mm, 75mm, and 100mm focal lengths with 18mm and 135mm coming in 2016.
VIEW ARTICLE >>
TELESTREAM UNVEILS EPISODE 7 AT IBC 2015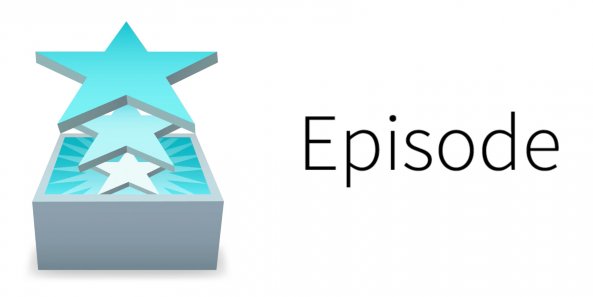 Telestream Unveils Episode 7 at IBC 2015
Telestream®, the leading provider of digital video tools and workflow solutions has shown the latest version of its Episode video encoding software at IBC 2015. Scheduled for release in early Q4 2015, the new version brings bigger performance gains, added format support, and easier to use features.
VIEW ARTICLE >>
ARRI RENTALS ALEXA 65 CAMERA SYSTEM GAINS WIDE POPULARITY AND NEW FUNCTIONALITY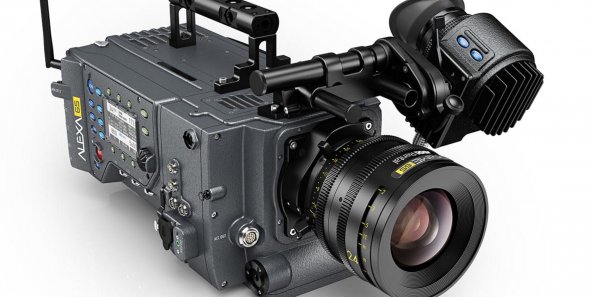 ARRI RENTALS ALEXA 65 CAMERA SYSTEM GAINS WIDE POPULARITY AND NEW FUNCTIONALITY
Available exclusively through ARRI Rental, the ALEXA 65 has already been supplied to numerous high-profile projects, some using it as the main unit camera throughout production and others using it as a specialist camera for sequences that require extreme levels of image quality.
VIEW ARTICLE >>
CANON DEVELOPING NEXT-GENERATION OF 8K IMAGING DEVICES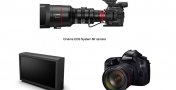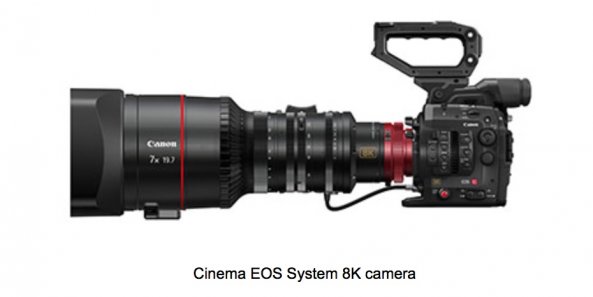 Canon developing next-generation of 8K imaging devices
Canon Inc. announced that it is developing a Cinema EOS System 8K camera and professional-use 8K reference display that will support the production of next-generation 8K video content, along with a still-image single-lens reflex camera equipped with a CMOS sensor featuring approximately 120 million effective pixels. Through the Companys proprietary imaging technologies, Canon provides still and video input and output devices that will contribute to the development of imaging culture.
VIEW ARTICLE >>
Content Publisher Rick Young Ltd