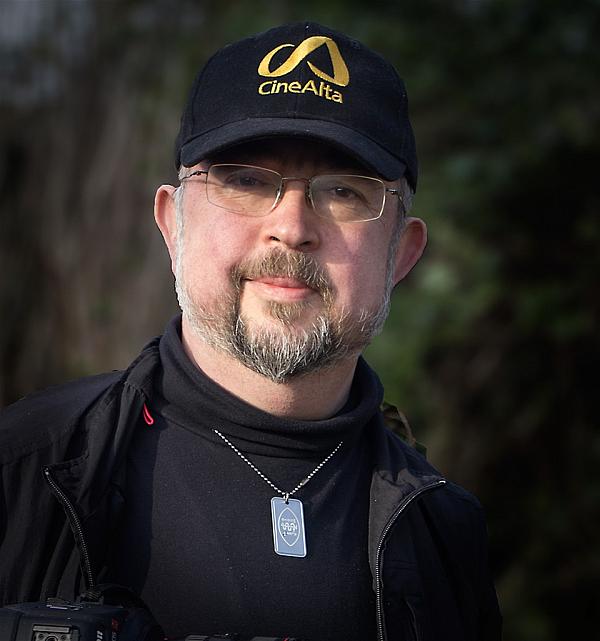 My wonderful friend Matt left the world today. I've only just received the news.
Time stood still and even, now, time stands still
It was 2004, I was running a UK Final Cut User Group meeting to celebrate the 1st anniversary of the
UKFCUG
. We were one year old; Apple had allowed us to use their stand at 6pm at the Production Show in Olympia; there was only one slight problem which was the organisers hadn't been told, therefore no permission was granted.
A group of people gathered for the meeting, a woman from the tradeshow told me the meeting couldn't go ahead. I looked at the woman, I looked at the group of people. The woman walked away, and I stepped up to the microphone and welcomed everyone to the meeting.
The woman reappeared staring at me; she was angry! Now if looks could kill…
I continued with the meeting for 20 minutes on stage, after which the woman launched into me, verbally, yelling at me that I wasn't supposed to do the meeting, we didn't have permission, she told me not to go ahead.
I stared through her and left her with her anger.
A bearded man grabbed my attention and said less than 10 words to me, which truly changed my life:
"Where can I find freelance Final Cut Pro editors."
My response was: "I'm a freelance Final Cut editor."
We traded numbers and this started a chain reaction which led to years of work for me, a career change from live directing in television to shooting and editing on location, and the most fulfilling friendship with the man named Matt Davis, who changed my life is so many ways!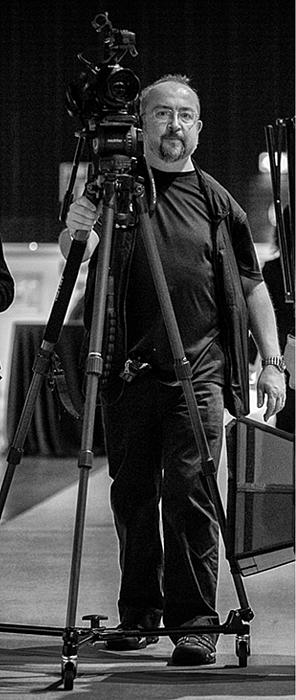 Matt and I weren't just friends who would catch up now again. We were little kids who loved nothing more than playing with our train sets, and ringing each other up in excitement when we would get a new part of the train set to add to our collection. Of course, I'm talking grown up toys: lenses, cameras, battery systems, tripods, media.. our livelihood was our hobby, our hobby is what inspired us and kept us interested and motivated in life.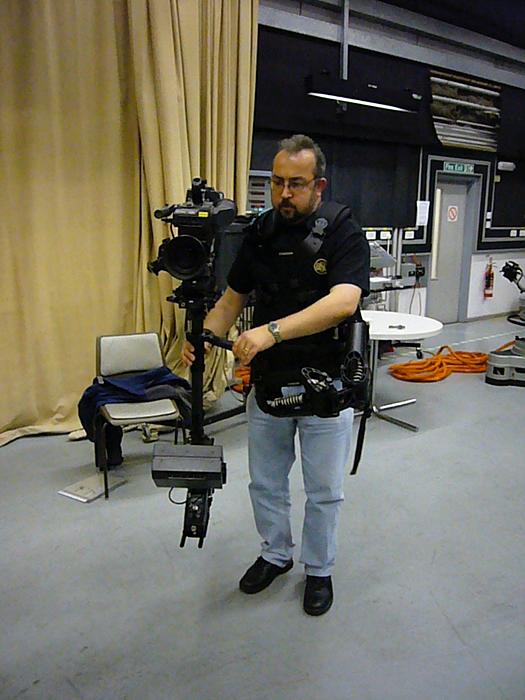 We travelled the world together, filming in many of the world's great cities: the UK, France,
USA
, Morocco, Germany, Switzerland, Italy, the Czech Republic, Bahrain and many other places.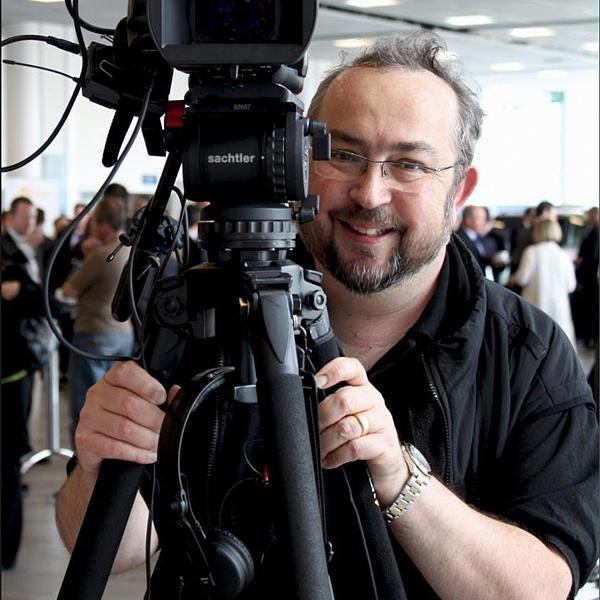 We would joke that we were special forces. The clients would call when they needed to send in the elite who would and could do any job. They would pay us good money to do what we loved. We would work all day and edit all night. We would skip around customs guys with expensive cameras hidden in our cases, we were specialists at filming and editing on location, making it happen, no matter what. We knew all the tricks…
This was an interesting time in the video industry. Cameras were getting smaller with seriously high quality, Final Cut ruled, and we had the tools and the resources we needed. Technology changed, everything moved from SD to HD, it was exciting and all so new. We were in the right place at right time.
Matt became a key member of the
UKFCUG
. There were 3 of us working behind the scenes: myself, Matt Davis and Alex Gollner. Together we ran meetings in London and later all over the UK. I remember both Matt and Alex travelling hundreds of miles to Manchester and Glasgow, just to be part of the meetings. They would present, answer questions, they were cornerstones of the Final Cut and digital video community in the UK. I couldn't have done the work I did without them!
Later, when I was working on MacVideo, we ran several MacVideo Expo events. Matt would always attend the events, often present, and help film the presentations. He would then stay with me right until the very end, well after the crowds had gone. Then it was Matt and myself who packed away the gear, loading cameras and tripods, into the van, leaving central London well past midnight every time.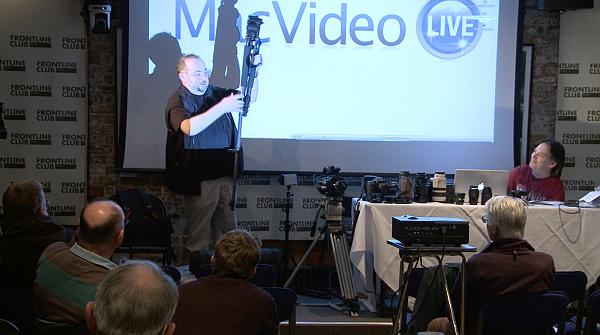 In 2013 I ran the Movie Machine Digital Cinema Festival – Matt was one of the judges for this, and of course, he helped me, presenting at the event and working behind the scenes with me. Matt was always ready to work on these projects, just to help and to make it happen.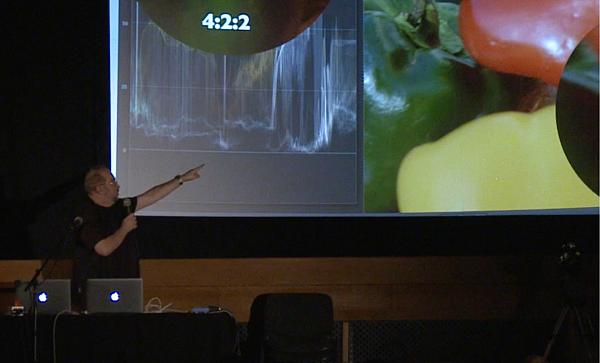 Matt had a passion for working in the video industry which was intense and driven. He loved what he did! And he was respected for his knowledge and abilities and always in demand.

When I first started in events production, working alongside Matt, he was definitely king of affordable production. We would run around with DV cameras filming everything that did and didn't move, and edit the content on Mac laptops, encode and deliver. Matt was a master of encoding. I knew nothing about the subject, Matt knew everything. In terms of filming I could point a camera and get results, yet Matt would tweak the settings to get the exact picture look he wanted, setting colour temperature precisely in camera to balance the daylight screen with the tungsten stage lighting. I could barely get past 3200 and 5600 Kelvin at that point, yet Matt understood so many technical details that I was a beginner at. He taught me a huge amount!

Around a year and a half ago I found out Matt was ill. We spoke and I knew I had to see him. What I didn't realise at the time was I had to keep seeing him. Over that entire period Matt and I were closer than ever before. I remember one day we were out for over 10 hours, talking and talking. Many people I would struggle to have a conversation for 10 minutes let alone 10 hours.

This is a sad time, though I want this to be a time of reflection with many many happy memories. Matt taught me, inspired me, and helped me in so many ways. The generosity of his character was only matched by his willingness to always help! He wasn't one that would shield his knowledge as if someone may steal his work. I would call him with a technical problem and he would know the answer. He never held back. I remember colleagues jokingly calling him Obi-Wan Kenobi – because Matt understood things on a deeper level than most… I remember dropping by his house at 11pm one night to pick up a chroma key screen and lighting kit, and he didn't even charge me to hire the gear. Matt was undoubtedly a true friend.

I'll sign off with a quote from Matt, because I'd rather his words finish this piece than mine. In moments of difficulty, Matt would say "It's like sucking rocks through straws." That's exactly how I feel right now.

Farewell Matt, my friend and wonderful colleague. Nothing will ever be the same without you.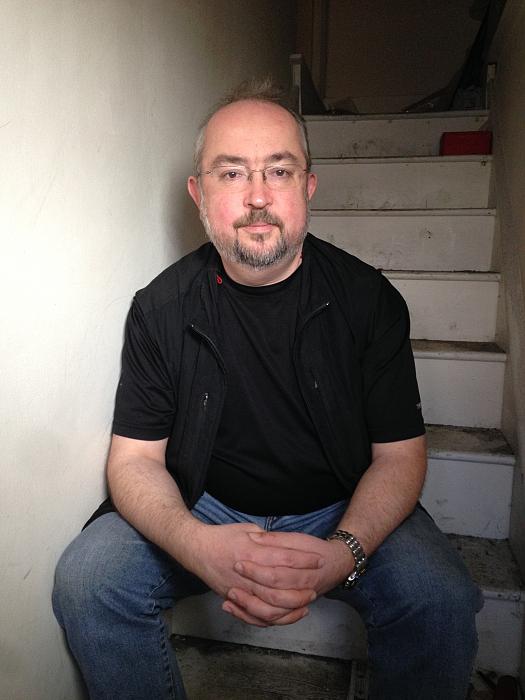 Above: interview with Matt 2010