Making DCPs – Digital Cinema Package – is the last phase of the filmmaking process and is the accepted encoding method required for cinema distribution.

Traditionally creating DCPs has been an involved process, requiring master hard drives to be sent to specialist encoding facilities. The process is now easier than ever.

AutoDCP is a cloud-based service which enables you to upload your project online and convert this to the
DCP
format. You simply register and upload your master files. Once the process is complete your final
DCP
files, ready for cinema distribution, will be returned to you online.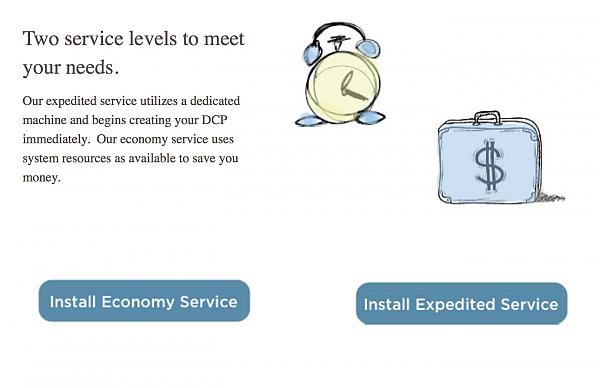 AutoDCP is available as either an economy or expedited service.

Encoding costs are $5 per minute for economy and $10 per minute for expedited.

The expedited service means once you supply the appropriate files your job will be dealt with immediately. Economy means that your job will have to wait behind other economy jobs that were submitted before yours.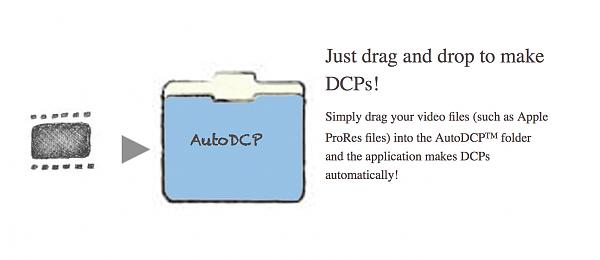 AutoDCP supports most forms of movie files including: .mov (quicktime, including Apple ProRes), .mp4, .mxf . The format supplied and file size do not affect the cost in any way.

AutoDCP assumes you are submitting files in the format you desire. Files will not be corrected or adjusted in any way. As such, to alleviate potential issues, you can do test encodes of a limited amount of content. These test files will be watermarked and you will not be charged for this.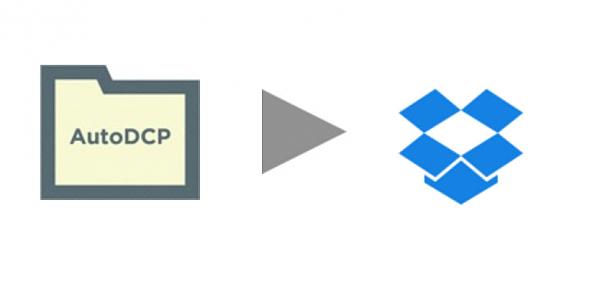 To process a 90 minute film using the economy service would be $450.
The same project using the expedited service would cost $900 and would likely be done overnight. The speed of your internet connection will affect how quickly the encoding process can begin and how soon you will receive the finished files.
With the bandwidth available today it is possible to send enormous files of 50GB and upwards. Using Dropbox makes this inexpensive and simple to achieve.
Compared to the old fashioned way of sending files on hard drive, hand-delivered by courier, AutoDCP provides a cost-effective and efficient way for anyone to produce
DCP
content ready for cinema distribution. You simply upload your files, select the service you require, the files you need will then be encoded and returned to you online. You dont even need to leave the house or office (providing your internet connection is up to it!)
For more info visit:
http://autodcp.productiondataservices.com/AutoDCP/Home.html