The specs. of the camera and recording format for the
DJI
Inspire 1 are impressive:
Video Recording Modes
UHD
(4K): 4096×2160p24/253840×2160p24/25/30
FHD: 1920×1080p24/25/30/48/50/60
HD: 1280×720p24/25/30/48/50/60
Max Bitrate Of Video Storage is 60 Mbps
Supported File Formats
FAT32/exFAT
Photo:
JPEGDNG
Video: MP4/
MOV
(MPEG-4 AVC/H.264)
This drone is set to revolutionise the market by providing 4K recording quality with tremendous control and capabilities in terms of the drones filming and flying abilities.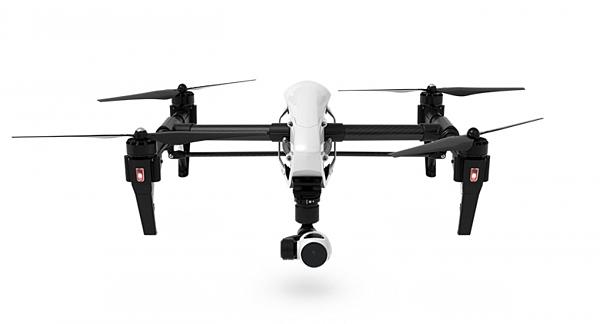 Features

A

COMPLETE

READY-TO-FLY

SYSTEM

Everything you need is included and ready to go offering you a complete aerial film making tool in a box. Just add a mobile device or screen for live HD view.

ADVANCED

,

READY-TO-FLY

DESIGN

Designed to be powerful while lightweight, flexible while providing the stability you need, the Inspire 1 is DJIs most advanced complete package. All of the latest aerial technology is packed into one simple, ready-to-fly system, putting you in the sky within minutes.

4K CAMERA

Shoot up to 4K video and capture 12 megapixel photos with the Inspire 1 camera. The lens consists of 9 elements in 9 groups including an aspherical element producing extreme clarity.

LIVE

HD VIEW

A real-time feed from your Inspire 1s camera is displayed in 720p HD on your mobile device giving you a perfect view of what the camera sees to frame your shots.

This is made possible by an all new and improved version of DJI's Lightbridge technology which can transmit video from up to 2km away.

FLY

INDOORSUSING

VISION

POSITIONING

SYSTEM

Indoor flight has always been a true test of skill for all levels of pilots. DJIs new Optical Flow technology uses a specially designed camera as well as sonic waves to bring simplicity to flying indoors. This technology allows the Inspire to hold its position, stop when the controls are released, and respond to your commands even when

GPS

is unavailable.

OPTIONAL

DUAL-OPERATOR

CONTROL

Fly with a friend and share your vision. Achieve shots that never would have been possible alone by using two remote controllers. One person flies, while the other controls the camera.