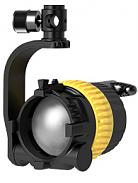 The lights have been manufactured in tungsten, daylight and bi-colour versions and feature Dedos double aspheric optics which provide the huge focusing range, clean beam and smooth light distribution that users have come to expect.
Originally designed for film makers, and highly sought after by television directors and stills photographers, the dedolight is the light of choice across the industry. Previewed at
IBC
2012 and now starting to ship, the
LED
range maintains the traditions and heritage of the brand, to deliver unprecedented control over the shape, direction and focus of the light.
David Morphy of the distributor, Cirro Lite, explains that Dedo was unwilling merely to follow the
LED
trend:
"Dedo cares passionately about visual quality. It has taken years of research, development and component testing for the company to be absolutely certain of the reliability and consistency of every
LED
bulb it uses. As a result, these new lights are phenomenal. Light distribution is perfectly even, dimming has no effect on colour performance and light output is outstandingly high."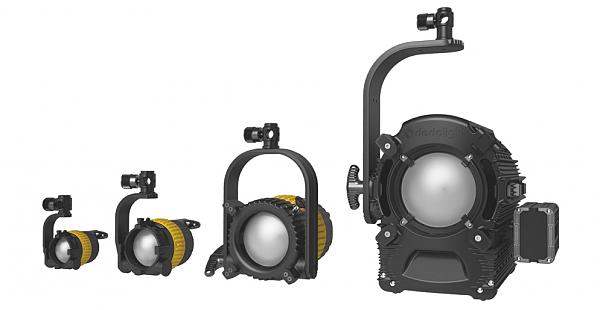 Available in five different sizes (Ledzilla,
DLED
2.0,
DLED
4.0,
DLED
9.0 and
DLED
12.0), the series sets a new standard in
LED
excellence, with unparalleled build quality, light output, and user control.
Dedolight users will be able to experience the new 4.0 lights at
NAB
next month in Las Vegas. Also on show will be the gobos, reflectors, skrims, lenses, domes and other accessories that are a core feature of the range.