If you've ever dreamed of seeing your footage on the big screen this event is for you.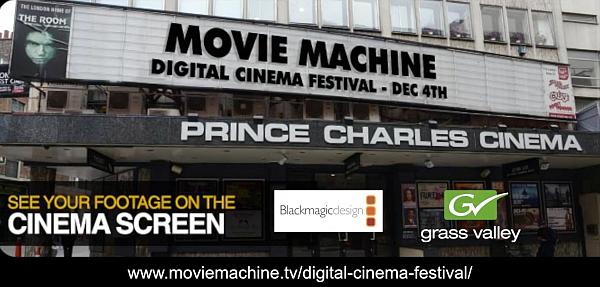 Date: December 4, 2013
Venue: The Prince Charles Cinema, Leicester Square, London
Time: 7.30pm
Entry: £10

Register to attend:
For more information and to submit a digital film into the cinema festival: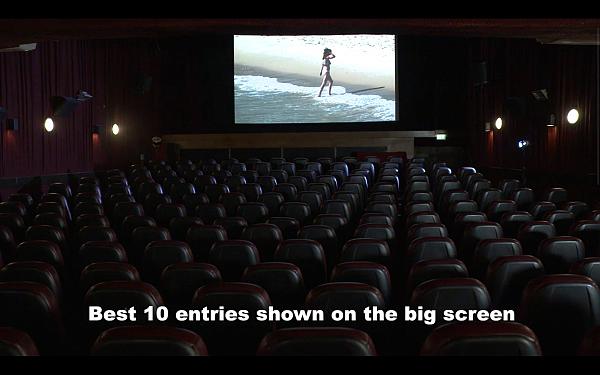 This will be a jam-packed evening showing off the 10 best films submitted to the Cinema Festival, and this is a unique opportunity to opportunity to see footage from many cameras on a full-size cinema screen in the heart of London
Plenty of footage to be screened from many different cameras, including: Blackmagic Cinema and Pocket Camera, Sony PMW-F3, Sony PMW-F5, Canon C100, Canon 5D Mark
III
,
RED
Epic and many more affordable and not so affordable "cinema" cameras…
AGENDA: GUEST SPEAKERS AND CINEMA PRESENTATIONS
7.30pm Why we need RAW; Why we need compressed: shooting with the Blackmagic Camera & shooting with the PMW-F3 - Rick Young
There's a lot of talk about filming
RAW
or choosing ProRes when filming with the Blackmagic Cinema Camera. In this presentation Rick shows just what can be achieved with the
RAW
format and how powerful this can be in a post production environment; and also how good native ProRes looks. Then for a completely different take Rick will show a selection of footage filmed as
XDCAM
EX on the PMW-F3 – to see what compressed images look like on the big screen. Expect to see plenty of images from the Blackmagic Cinema Camera, the Blackmagic Pocket Camera, and PMW-F3.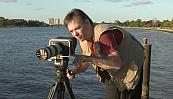 7.45pm BEST FILMS ENTERED INTO THE CINEMA FESTIVAL TO BE SHOWN BETWEEN PRESENTATIONS
8pm Cinema Presentation: On location with Den Lennie and the Sony PMW-F5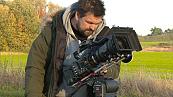 Step out on location with Den Lennie
www.fstopacademy.com/new-front-template/
to find out what the Sony PMW-F5 is all about. Shooting S-Log 2 to SxS 2 cards, recording
XAVC
at 100mbps. On the front of the camera is a Zeiss 28-80mm compact zoom, priced at $20 000
USD
. The graded images are spectacular and we will be showing these on the big screen, with interview content with Den, about why he chose the PMW-F5, his choice of lenses, and what you need to know to capture cinematic images, regardless of which camera you choose.
8.15pm BEST FILMS ENTERED INTO THE CINEMA FESTIVAL TO BE SHOWN BETWEEN PRESENTATIONS
8.30pm Guest Speakers: Josh Fortune (director) and supported by Rob Allison (VFX). 
Two amazing and passionate filmmakers, renowned for having won the 2012 Smoke & Mirrors 48 Hour Film Competition, with a riveting short film titled "Mine." This was filmed with the Canon 5D Mark II. Check out this winning entry below: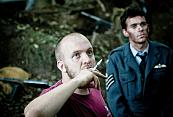 Their second film titled "A Great Divide" was filmed with the Blackmagic Cinema Camera and are now working on their next project, titled What Manner of Men, again using the
BMCC
.
Both have been making short films since they were young; filmmaking is very much a passion for the pair. Judging from the content they have produced, they are set for much bigger things.
Josh Fortune and Rob Allison will talk through their experience and contrast working on the Blackmagic Cinema Camera compared to the Canon 5D.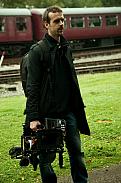 8.50pm BREAK 30 MINUTES
9.20pm Cinema Presentation: Shooting with RED Epic with James Tonkin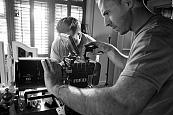 We travel on location with James Tonkin to show
RED
Epic in action. James Tonkin
www.hangmanstudios.com
is a well-established London-based filmmaker, having worked with some of the hottest acts in the world, including Robbie Williams, The Rolling Stones, Coldplay and many UK and international companies. James shoots with many different cameras; he is the proud owner of a
RED
Epic which gives him the resolution and quality to work at the highest levels.
We will show footage filmed by James with the
RED
Epic, and James explains how he integrates
RED
Epic and other cameras into his production workflow.
9.35pm Demo of Edius Pro 7 editing software
This demonstration will show off the real-time capabilities which Edius offers as an editing system. Edius has been used in broadcast and news environments and has a solid user base. Check out this PC based editing system which offers features not found in many other editors on the market.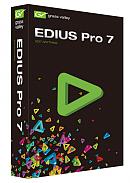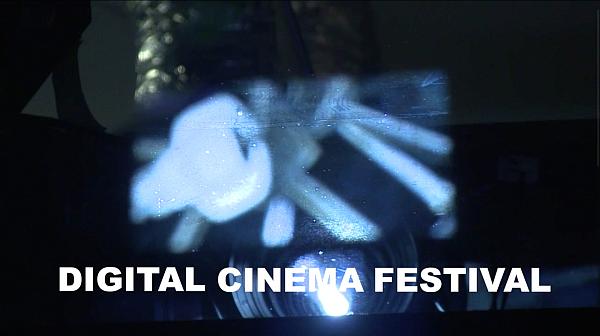 9.55pm BEST FILMS ENTERED INTO THE CINEMA FESTIVAL TO BE SHOWN BETWEEN PRESENTATIONS
10.10pm Guest Speaker: Matt Davis. Shooting affordable cinema with the Canon C100
Matt Davis
mdma.tv
specialises in high-end corporate video production and much of what he produces does ends up on the big screen, in conference centers, exhibition halls and everything from large screens to hand held devices. The need to create cinematic images is a requirement demanded by many clients in the corporate world. Matt shoots with several different cameras; for this presentation he will focus on the Canon C100 – which records 1920 × 1080 images as
AVCHD
native or 4:2:2 to external recorder. With a wide choice of Canon EF lenses fantastic results can be achieved with this affordable cinema set-up.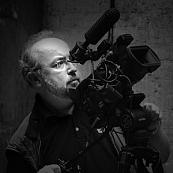 10.25pm Winners of the Movie Machine Digital Cinema Festival announced! 1st prize is a Blackmagic Cinema Camera, courtesy of Holdan.

BEST FILM IS SHOWN

Runner up winners announced.

10.45pm Finish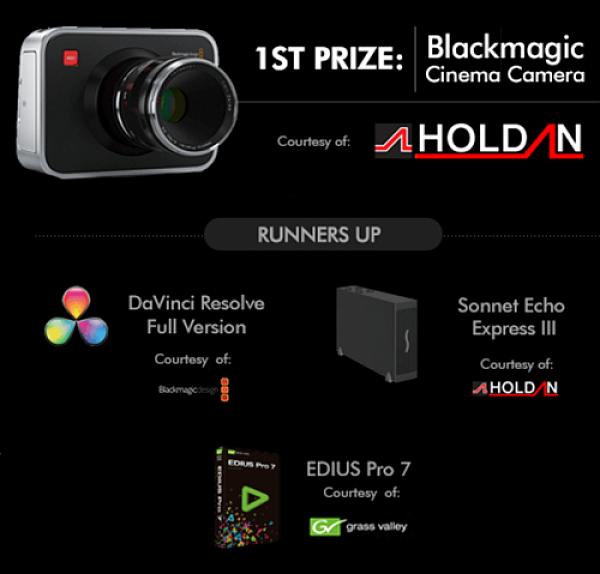 For more information and to register to attend: