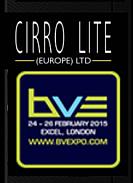 The Cirro Lite booth is the place to be at

BVE

2015 if you want to learn about the latest lighting technology and how to use it.

Cirro Lite will be running lighting workshops daily, with the booth open throughout the day as a

LIVE

HANDS

ON

DEMO

AREA

.

A model will be in place where you can check out and test the different lights on show.

Visit Cirro Lite at

BVE

stand F39.
Cirro Lite schedule for the

BVE

2015
Breakfast Show at 10.15am
Every morning live with Jonathan Harrison and Mark Moreve – meet two of the industries best known professional cameramen, ask questions, get hands on and see how they work.
Afternoon 4.45pm (3.15pm on last day)
Live with Den Lennie from
FSTOP
Academy every afternoon, Den will do a Q&A with demonstration on core camera skills.
Hands on Demonstration Area – All Day!
The Hands on Demonstration Area will be open each day. This will be an opportunity to play with the latest lighting technology and see and understand how these lights work in action, with well-known cinematographers ready to answer questions and share their lighting knowledge.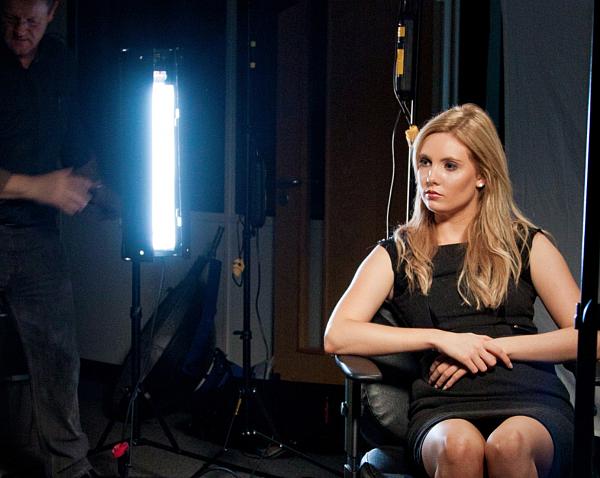 A model will be available on-set, throughout the day, so you can test and see the results from the latest lighting equipment in the

HANDS-ON

DEMONSTRATION

AREA

.
Lighting is one of the key components needed to make compelling images, having the skills and kit that enables you to create glossy images – as opposed to just illuminating your subject matter. In today's competitive world speed and simplicity are expected but this does not have to mean that the image quality can afford to be ignored.  The best pros are using the latest kit to create images quickly and efficiently.  At the show this year we will have a number of Pros available to talk to who can help you up your skills and select the right tools to help you be a great image maker.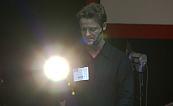 Jonathan Harrison: Lighting Matters
Jonathan trained and worked as a Film Cameraman at the BBC  Ealing Film Studios and has shot on many varied camera formats and types of programme input at the
BBC
, and for all major broadcasters. He is currently consulting and presenting Lighting Seminars all over the world bringing over thirty years wealth of lighting knowledge and experiences to the world of contemporary Digital Image Creation.
Check out Jonathans website:
www.lightingmatters.tv/home/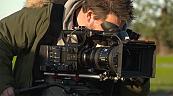 Den Lennie: F-Stop Academy
Den has worked in the industry for over 20 years and in every major TV genre conceivable, including: Music, Documentary, Travel, Sport, Factual & Entertainment. He has worked as an Lighting Cameraman, Director of Photography, Producer, Director, Editor and Colourist.
Check out Dens website:
www.fstopacademy.com
Creating a great image should be one of the most enjoyable aspects to shooting – and good image creation certainly makes you and your clients stand out. There are many tools and choices that need to be made when selecting the right tools. As all Pros know decisions are made both on a practical level i.e. speed of set up, size, weight – and on aesthetic level where quality becomes the most important aspect. In reality compromise is always a part of shooting – what we aim to explore and explain are the different alternatives available. What are the choices and what do they mean to your image Please come and have a hands on look on our stand, at how different tools will impact your work!

"Lighting is our passion. Please feel free to come over and talk to the team or myself on our stand. We will be happy to answer any questions you may have, however basic."