Deciding which film gear to travel with can feel a lot like trying to decide which family member to leave behind an often impossible decision to make. Whether you are going overseas or trekking into a local wildlife park, without a multi-person crew youll have no choice but to limit yourself and perhaps sacrifice that one perfect shot.

Camera cranes are one of those unique pieces of equipment that can turn an okay video into a great one. The high-reaching arm lets you capture dynamic and captivating shots. However, even the smallest crane models make filmmakers think twice before transporting them to a location, especially if that location involves taking gear on a plane. The CarryOn Jib changes that. It enables filmmakers to get gorgeous shots just like our other models, but in a form that is so small you wouldnt have to think twice about taking it with you.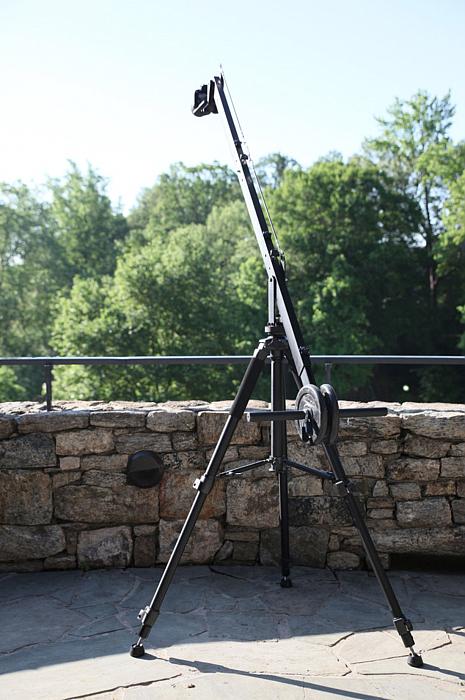 The CarryOn Jib is the smallest and lightest crane of its kind supporting loads up to 10 pounds. It expands from a 4 foot mini-jib to into a full 6 feet in length and can collapse into an unbelievable 22 inches, still fitting in an airline approved carry on size bag, or easily in with your checked luggage. The extension option brings the total length to an impressive 8 feet. The package is only 10 pounds, making it possible to take anywhere you and your camera go. The optional tripod is also carry on sized.
Features
Easy to assemble, modular crane
Get dynamic movements only a crane can provide
360 degree lockable bearing base with built-in bubble level
Oil impregnated brass bearings at all joints
Parts are

CNC

machined from highest quality aluminium
Vinyl coated steel cables provide automatic levelling
Interchangeable camera platform for optional 75mm bowl mount